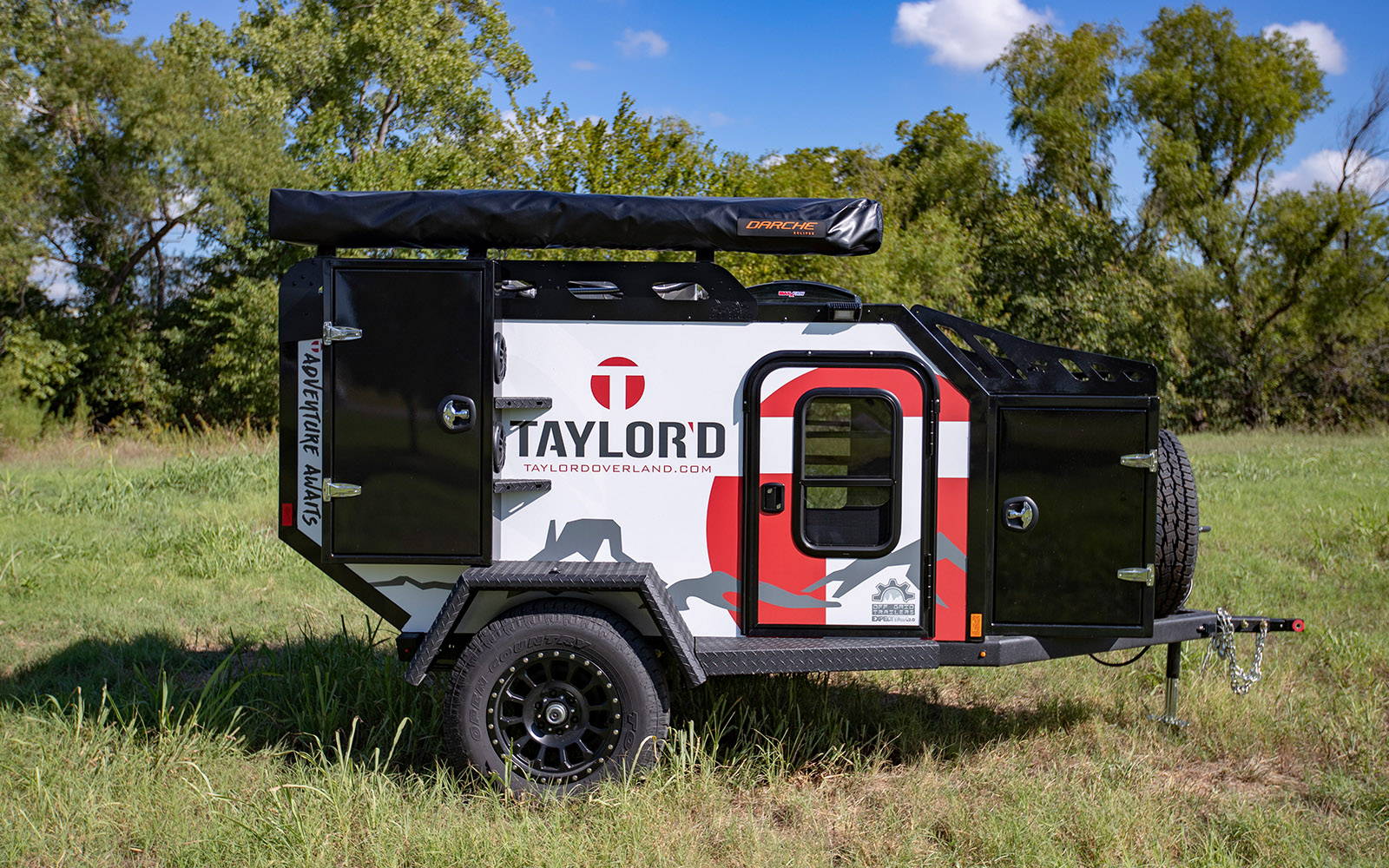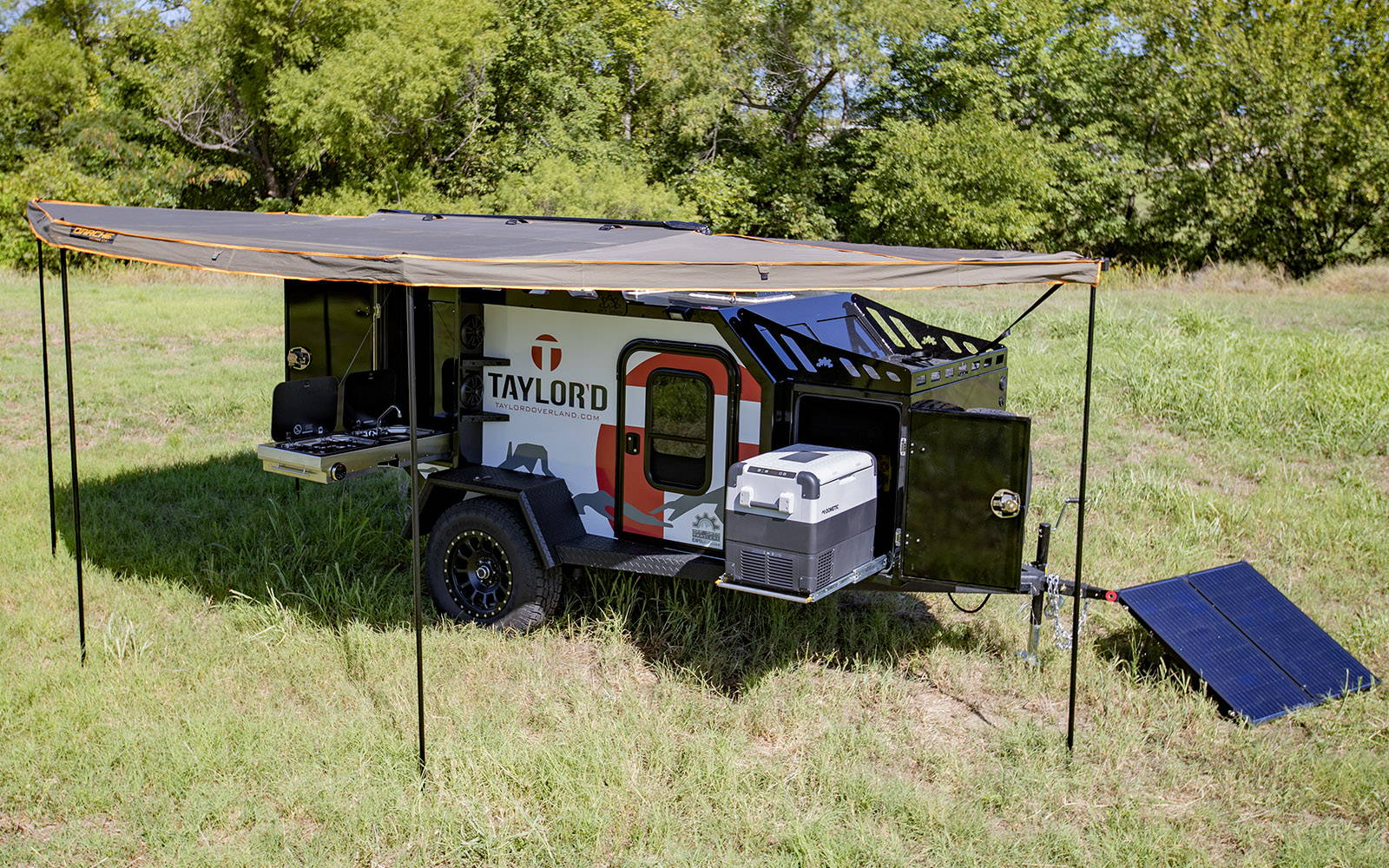 2019 OFF GRID TRAILERS - EXPEDITION 2.0
$199 PER DAY
PROMO
FREE Roof Top Tent Rental w/Trailer Rental
Select during booking
Go off the grid with the Expedition 2.0 overland trailer. Built with ruggedness in mind, our full-featured Expedition offers a queen size bed, stove, outdoor shower, Dometic fridge/freezer, awning, TV and much more.
4-INCH C-CHANNEL STEEL FRAME

NO WOOD, NO PLASTIC

50-DEGREE DEPARTURE ANGLE

TIMBREN 3500HD AXLE-LESS SUSPENSION

10-INCH ELECTRIC BRAKES

BATTERY BACK-UP BREAKAWAY SYSTEM

ALUMINUM TUBE ROOF RACK AND CROSS RAILS
FULLY INSULATED CABIN

10-SPEED REVERSIBLE ROOF FAN

WATERPROOF MOLD/MILDEW RESISTANT THERMOLITE SYNTHETIC FLOOR

4 USB PORTS

INTERIOR LED LIGHTING

12 CUBIC FEET OF STORAGE

10 CUBIC FEET OF PANTRY STORAGE

HIGH DENSITY MEMORY FOAM QUEEN SIZE MATTRESS

34-GALLON DUAL FRESH WATER TANK

DUAL BANK SMART SHORE POWER CHARGER
EXTERIOR BLUETOOTH STEREO SYSTEM W/6.5" SPEAKERS

24" SMART LED TV

CONVERTIBLE COUCH/BED UPGRADE

LEVELING/STABILIZER JACKS

COLD WEATHER FURNACE

MAXXFAN DELUXE 7500 UPGRADE

DOMETIC 60L FRIDGE/FREEZER

SPARE TIRE CARRIER

CANADA PROOF 180W PORTABLE SOLAR PANEL

1750W MODIFIED SINE WAVE INVERTER

DARCHE ECLIPSE 180 AWNING AND WALL KIT
Included/Optional overland equipment and camping gear for the 2019 Expedition 2.0 Trailer by Off Grid
Included Overlanding Equipment & Camping Gear
Camp Chairs

Camp Table

All-Weather Awning

On-Board Water Tank

Storage

Cleaning Basin

Pot scraper/brush (Gourmet Set)

Trash Bags

Sponge

Biodegradable Dish Soap

Toilet Paper

Koozies

Dometic Fridge/freezer w/ Dual-Battery System


Silverware Set

Kitchen knives Set

Wine/Bottle Opener

Plating Set for 4
Large Cutting Board

Salt and Pepper (Gourmet Set)

Cups (Plating Set)

Griddle

Small Cutting board

Grater

Tongs

Gourmet Kitchen Set

6" Medium Mixing Bowl

9.5" Large Mixing Bowl

12.5" Plate

Dual-Burner Stove (Dometic)

5L Pot

10" Fry pan


8.5" Skillet

Propane

Lighter

Can Opener
Reusable containers

Kitchen towels

Aluminum foil

Cooking oil

Heat pads/gloves

Deck of Cards

Fire extinguisher

Medium Camp Lantern

First-aid kit

Headlamps

Headlamp Battery

Large Camp Lantern

Small Camp Lantern

Flashlight

Hammock

Folding shovel

Tool set

Spare tire
Optional Overlanding Equipment & Camping Gear
Awning walls

Small Pop-up Tent

Dutch Oven

Kid Stuff
Fan Light

Pillows

Sleeping bags 30F

Blankets
Sleeping pad

Sleep pad air compressor

Pillow cases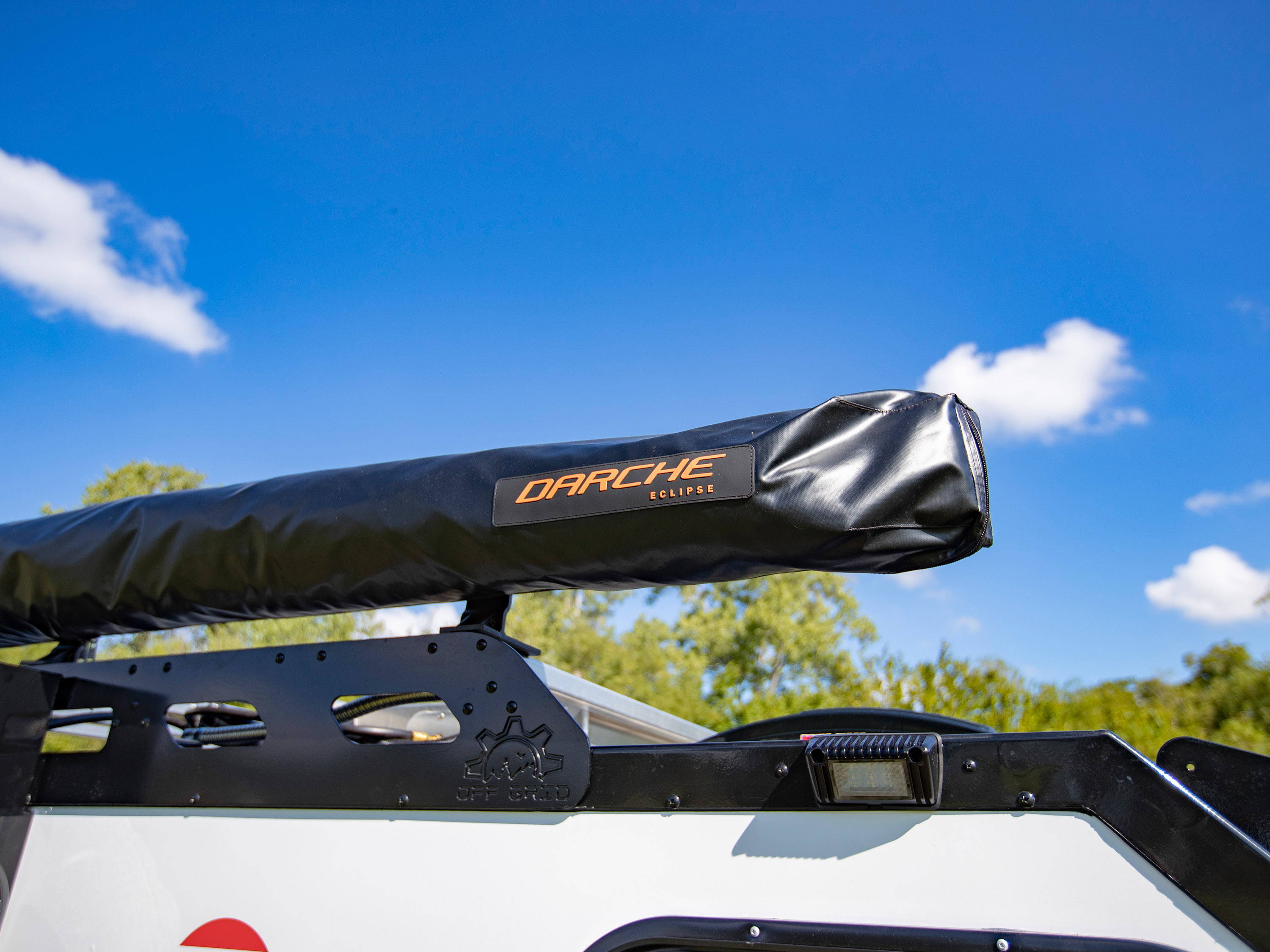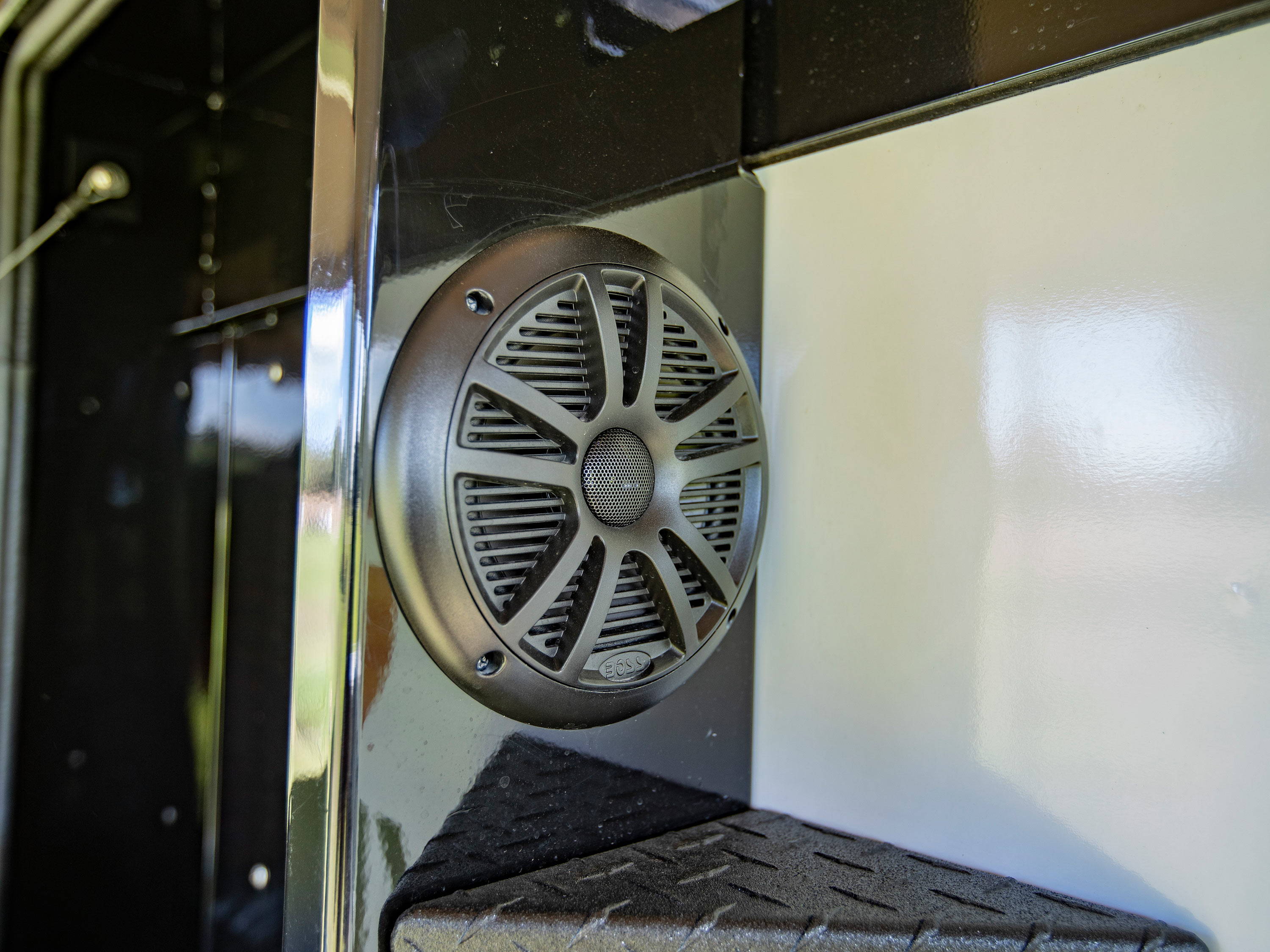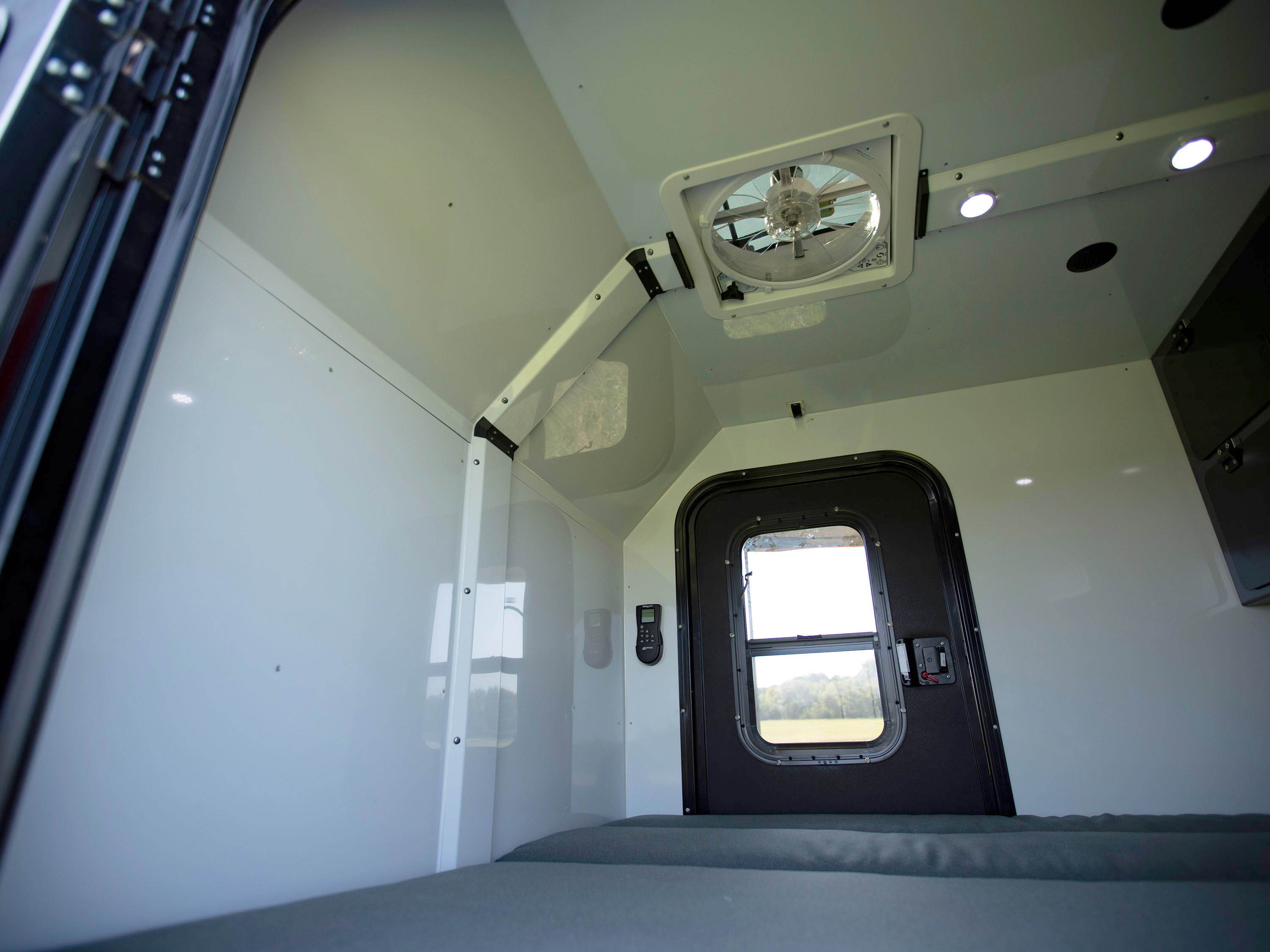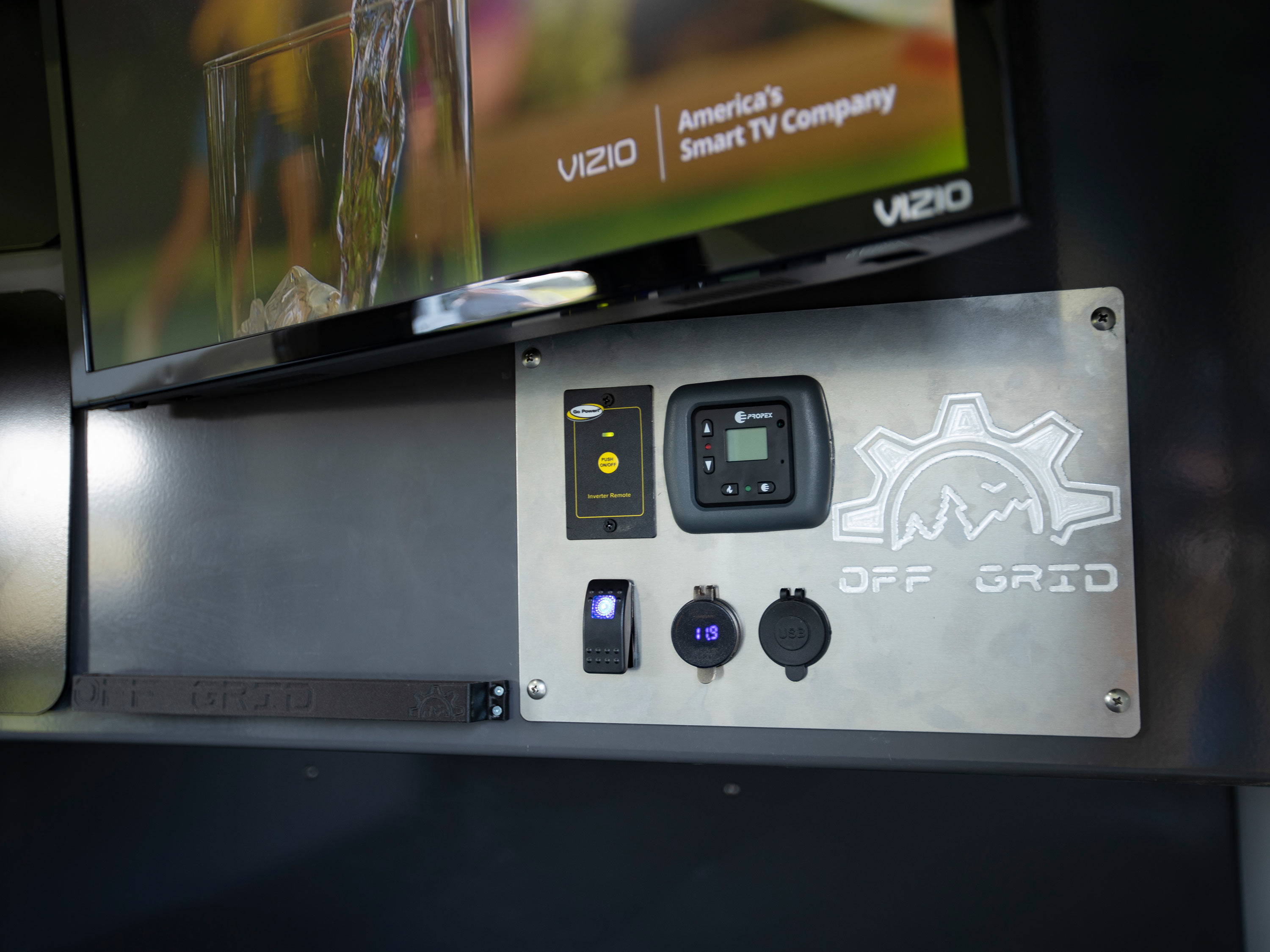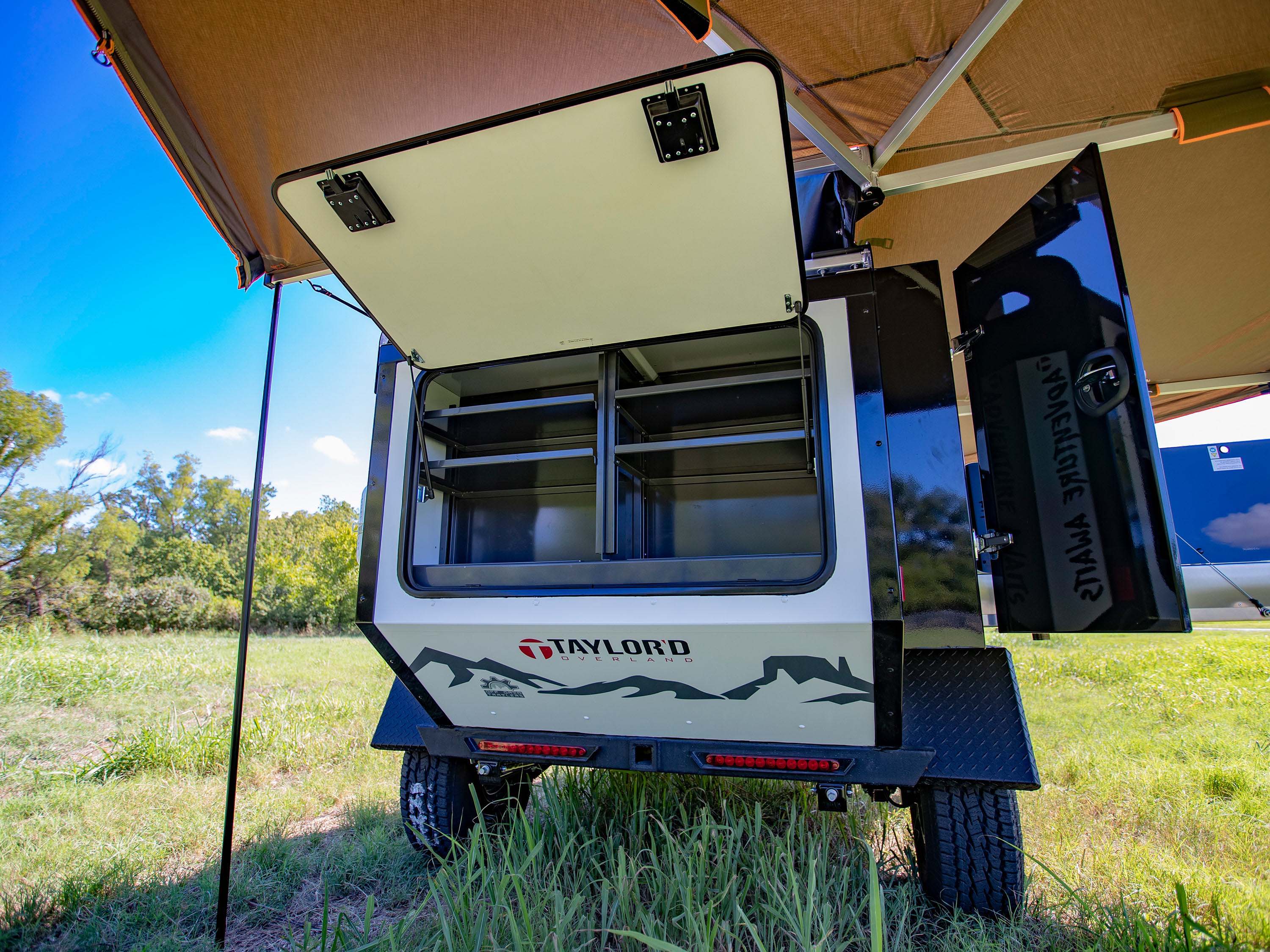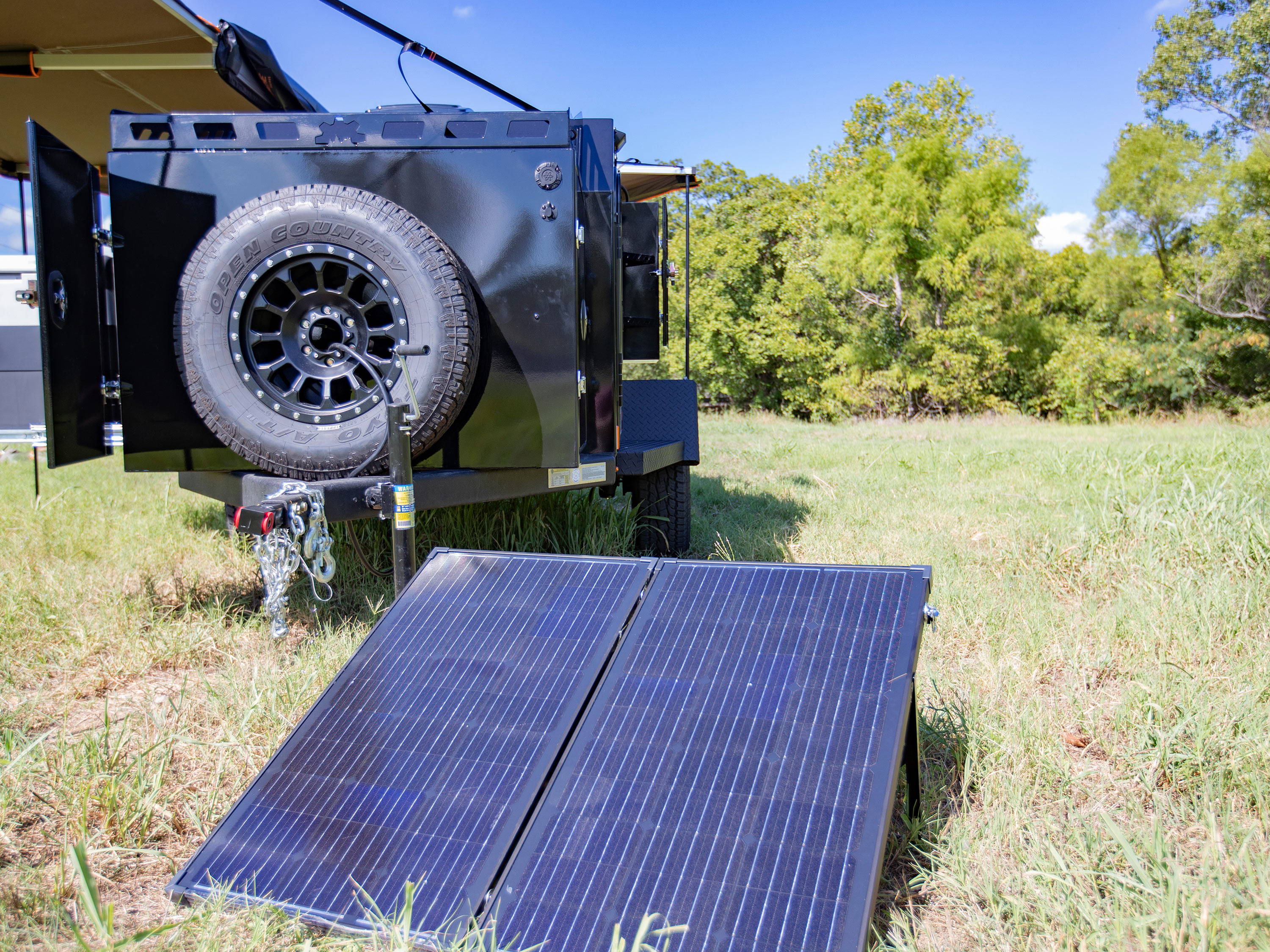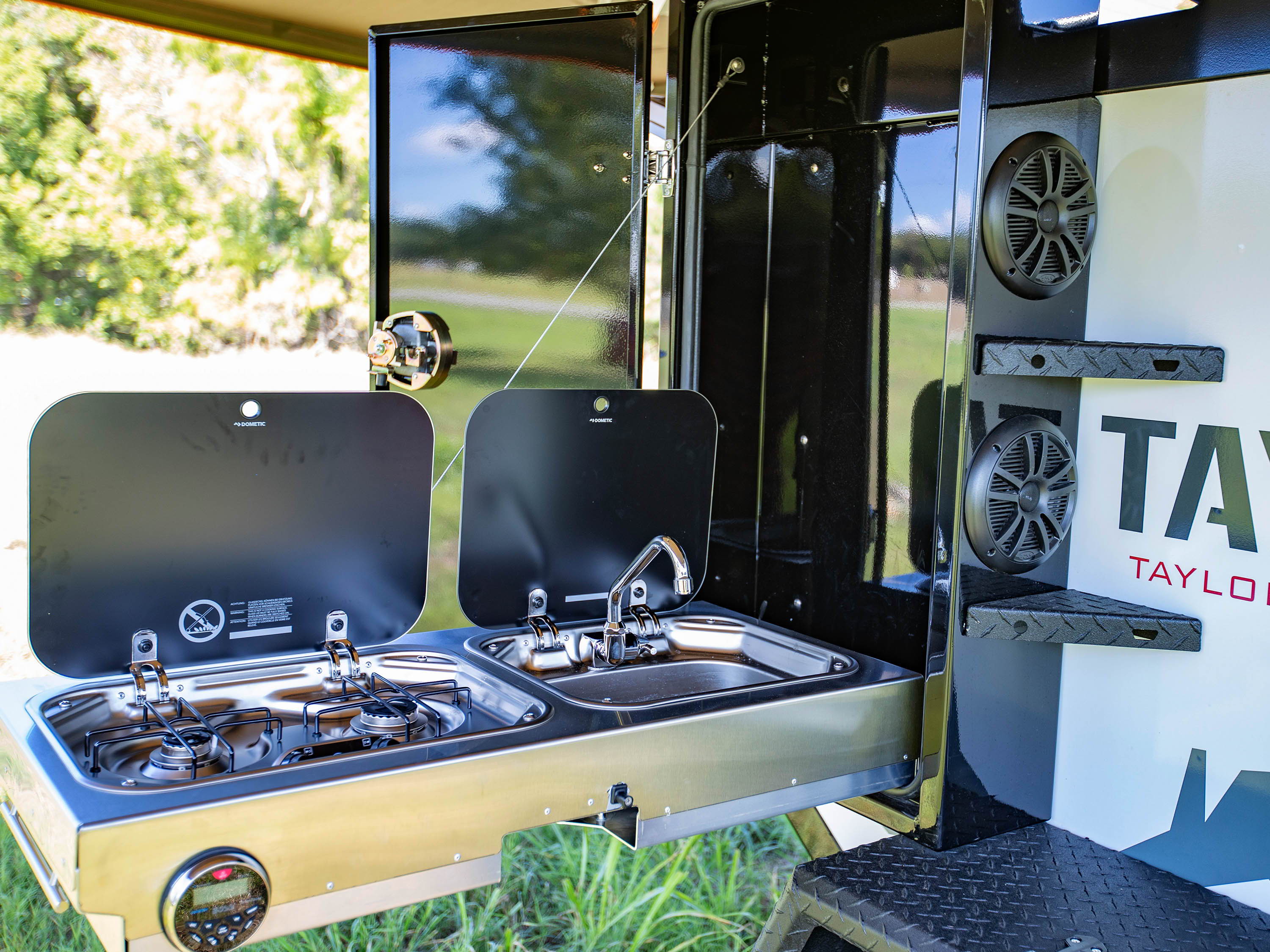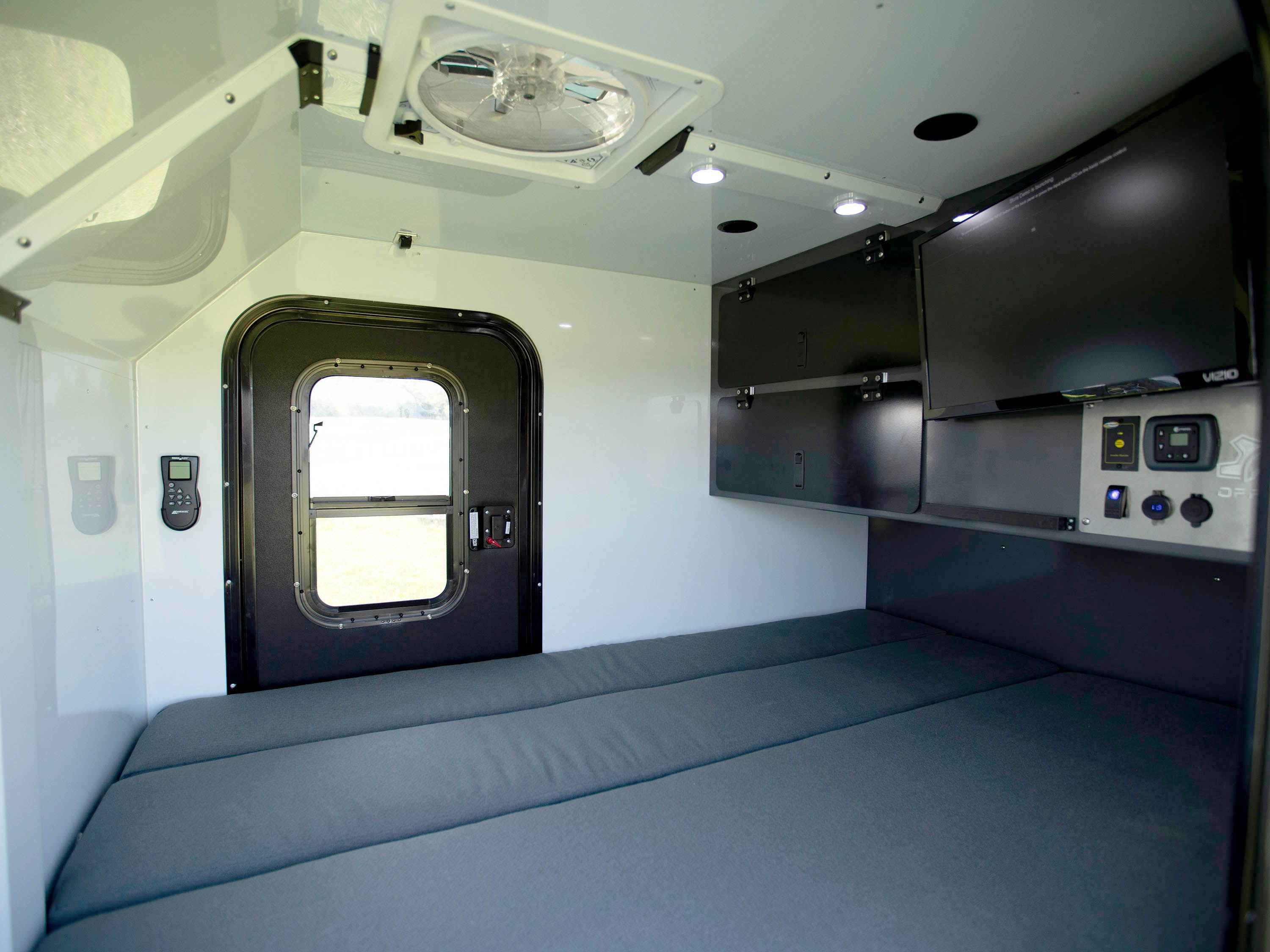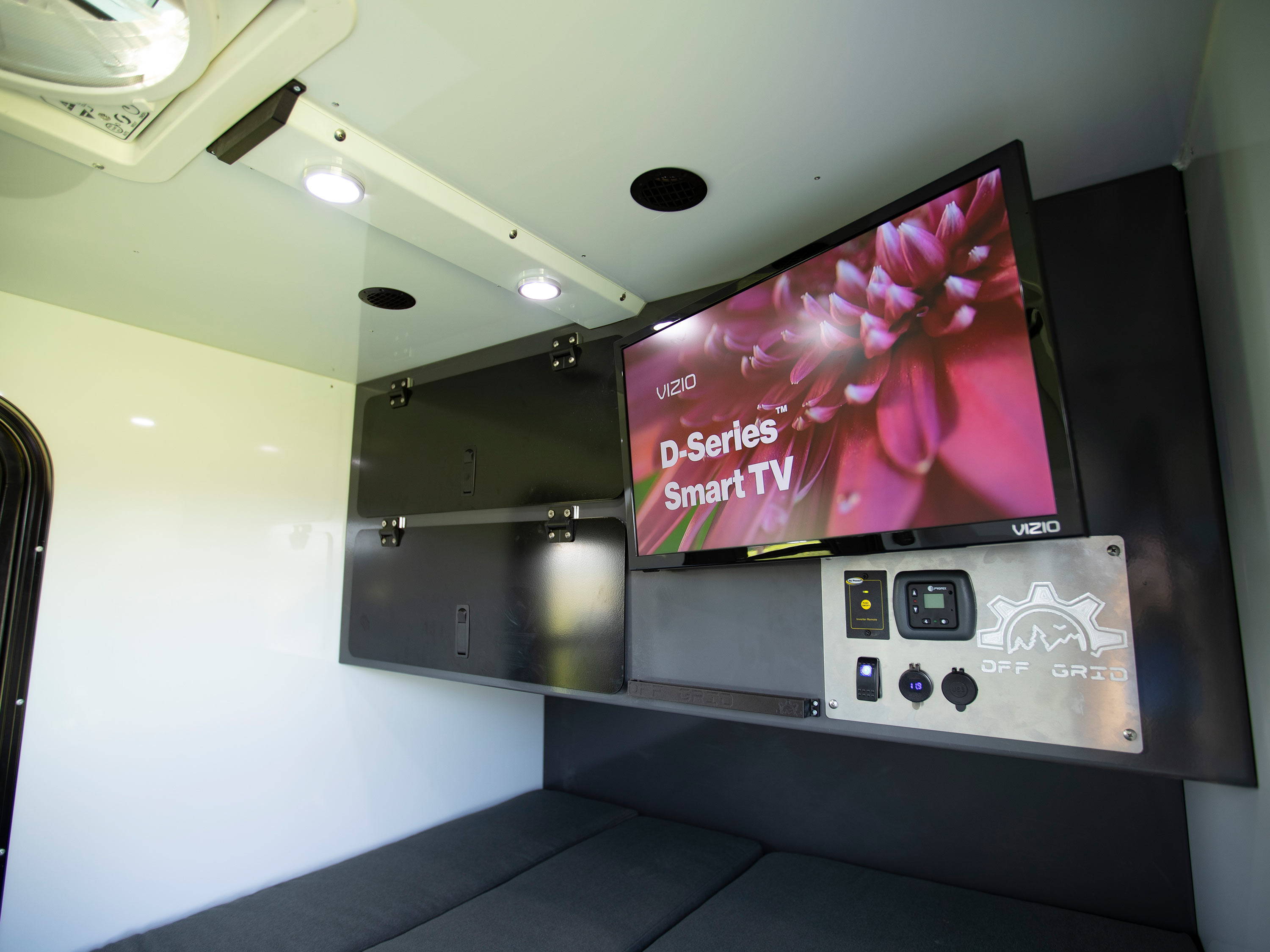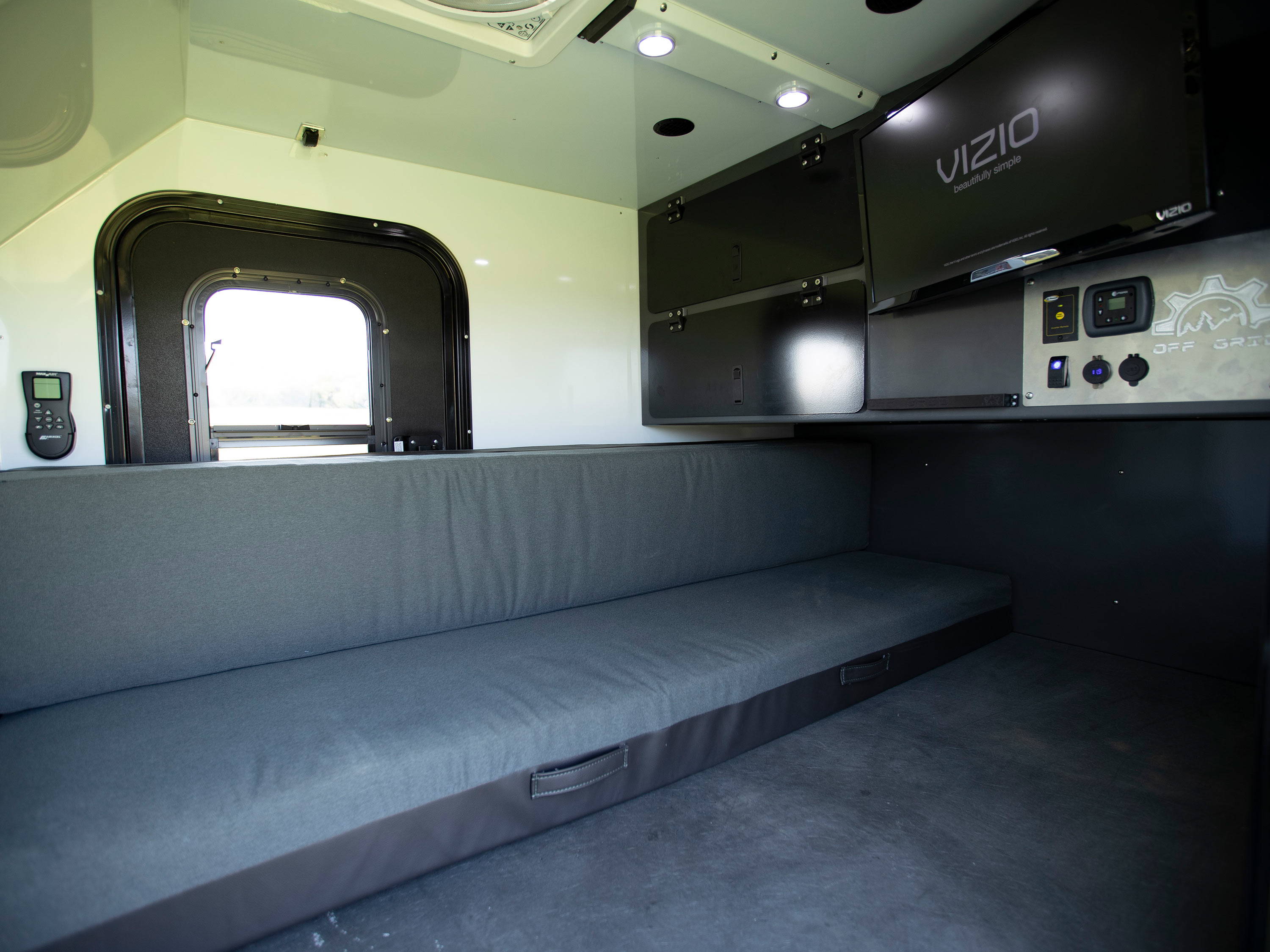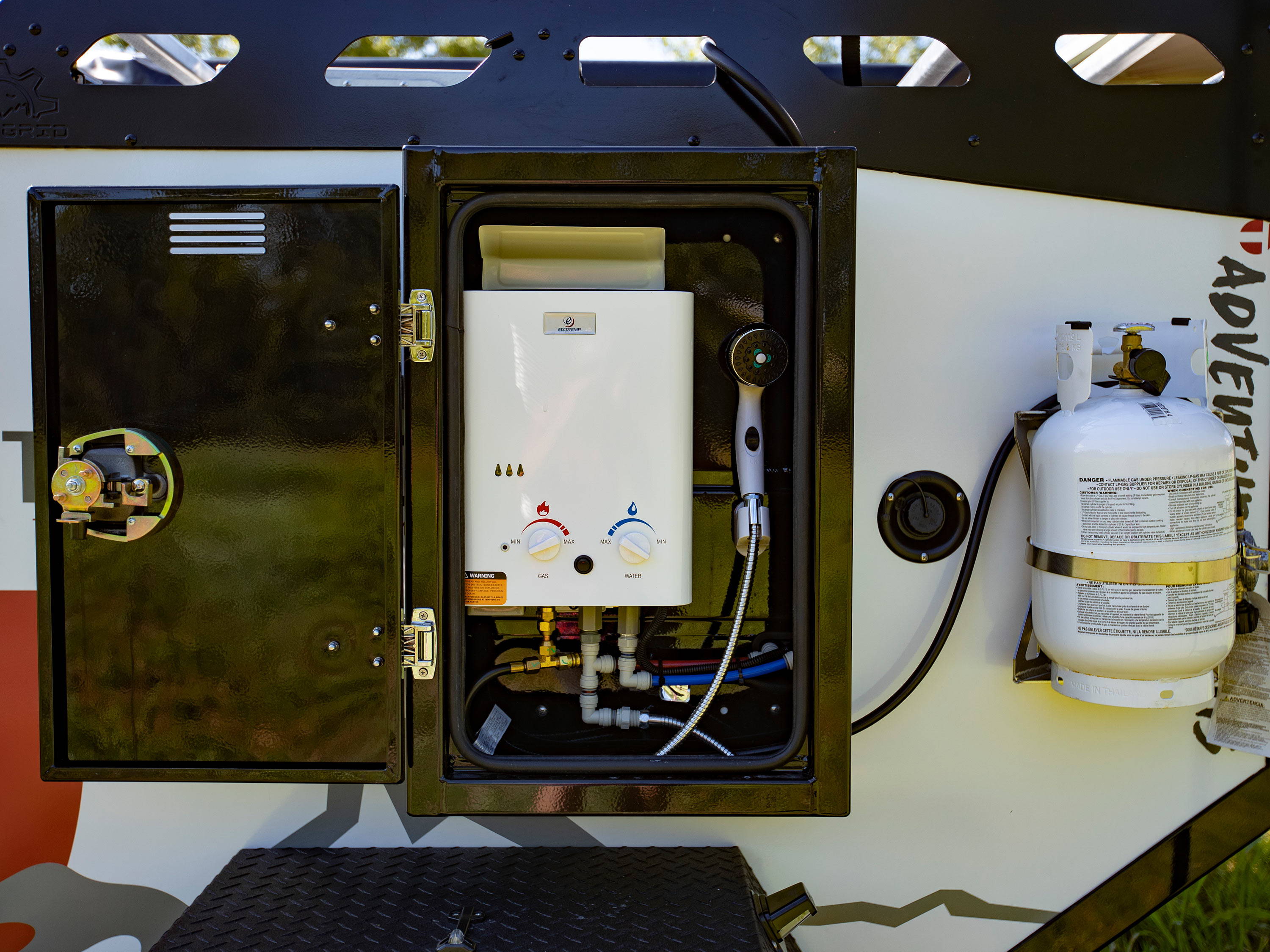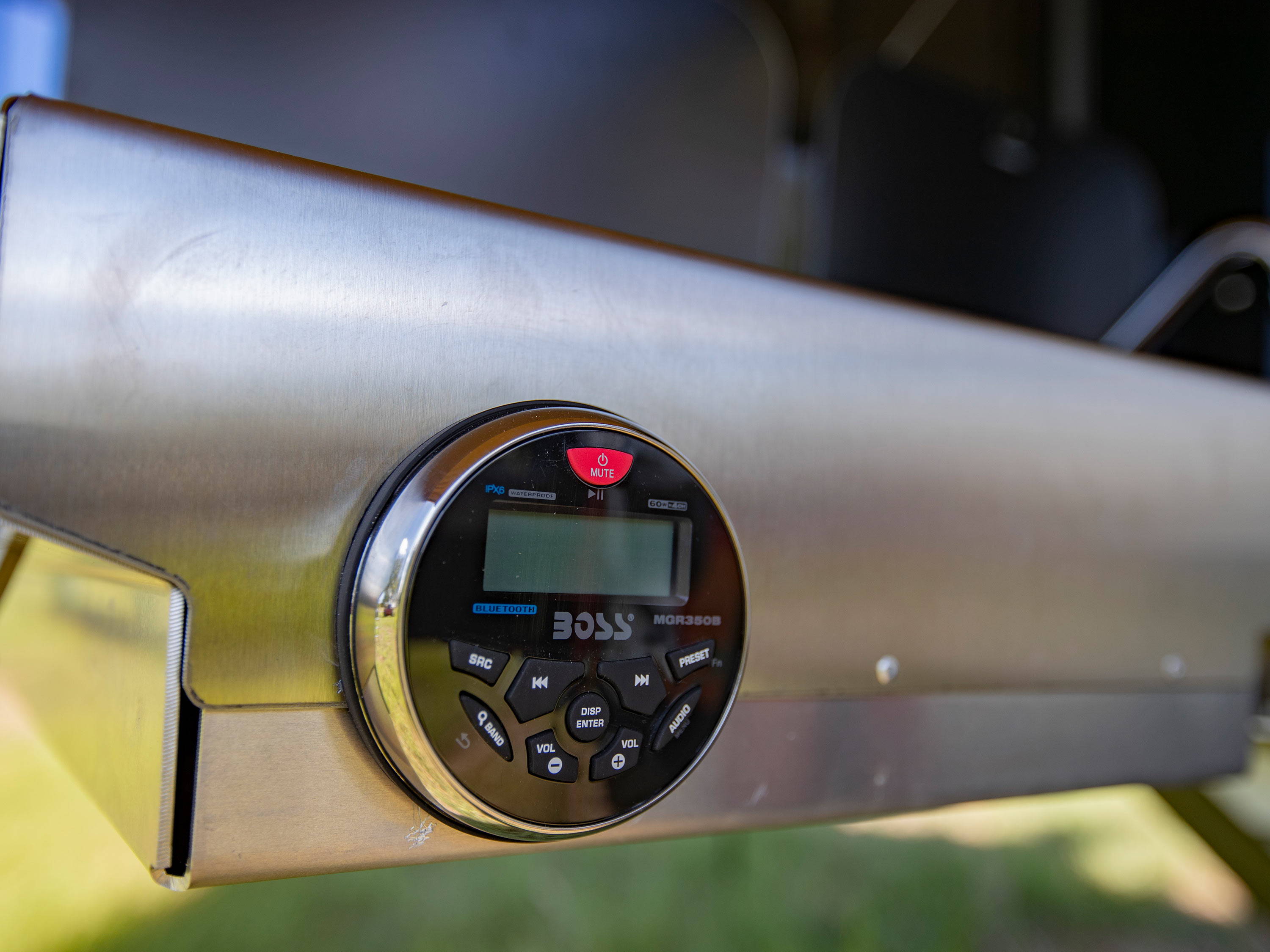 BOOK YOUR EXPEDITION TRAILER OVERLANDING TRIP
Below are some of the most common questions about our TAYLOR'D Overland Rental Vehicles. For more FAQs, click here.

How old do I have to be to drive an overland rental vehicle or tow a trailer?
All drivers and trailer towers must be 25 years of age or older and have a valid license for the entire length of the rental period. Driver's licenses cannot be subject to any restrictions or suspensions that would not allow you to drive our vehicles or trailers.
What is the minimum rental period for overland vehicles and trailers?
The minimum rental period is three nights, with a maximum of 30 days.
How many people can travel in your overland vehicles?
Jeep Wrangler JL Rubicon: Seats 5, sleeps up to 5 (2 in roof top tent, 2-3 in annex tent if added).

Land Rover LR4: Seats 5, sleeps up to 5 (2 in roof top tent, 2-3 in annex tent if added).

Toyota Tacoma TRD Pro: Seats 5, sleeps up to 5 (2-3 adults in roof top tent, 2 in annex tent if added).

Dodge Ram 2500 AEV: Seats 5 and sleeps 2 (platform queen size bed)
Seating is according to how many seat belts are available in each vehicle. You can always add awning walls or bring along our ground tent to sleep more people. Extra camping gear is available for rent to accommodate the number of people in your party.
How many miles can I drive the overland rental vehicle?
You can drive it as far as you want to pay for! The daily rental rate includes 200 miles per day. If you exceed the total miles allowed per your reservation (daily mileage X # of days), you will be charged $0.50 per mile over the total amount. You can also purchase additional miles at the time of booking.
Are your overland vehicles, trailers, and rooftop tents made for the kids?
Better believe it! That's a big part of why we do this. Get the kids involved and see how much they love being outdoors and playing in our tents, trailers and vehicles. All our overland vehicles accept child seats.
Do you show us how to use the overland vehicles, trailers, and equipment?
Sure do. Through digital, hardcopy, and in-person demonstration, you'll have the opportunity to learn how to use our rentals prior to your trip.
We are new to overlanding; can we survive?
You bet! Don't overthink it, or get overwhelmed. We're here to help. We'll make sure you know how to operate all of the gear, equipment, and vehicle before you set off for you next adventure with us!
We want to rent multiple vehicles, or rent a vehicle and trailer, any discounts?
You bet. Check out our rentals for more information on multi-unit discounts.
Why overland with TAYLOR'D Overland?
Because we want you to experience overlanding the best way possibly, fully equipped and fully capable. We pride ourselves on our customer service, awesome vehicles, extensive gear offering, and overall commitment to a quality overland experience.
I've got a question, how to get in touch?
FOLLOW TAYLOR'D ON INSTAGRAM